2016
Six Conversations is a hand-made limited edition set of books that work in harmony with a custom made mobile application. The digital and print do not just add to each other, they are interdependent, one story told across two platforms. This collection of books invites you to experience stories in a diversity of forms, all taking place somewhere between your ears and your hands. From a simple exchange of words, to illustration, photography and journeys, each of these six pieces offers a different way to be present within the narrative.
#sixconversations
The book is available to purchase here 
– Limited first edition of 200 copies
– Risoprinted mixture of 300gsm, 170gsm and 115gsm Munken uncoated paper. FSC and PEFC approved.
– Hand cut and folded
– Lasercut card case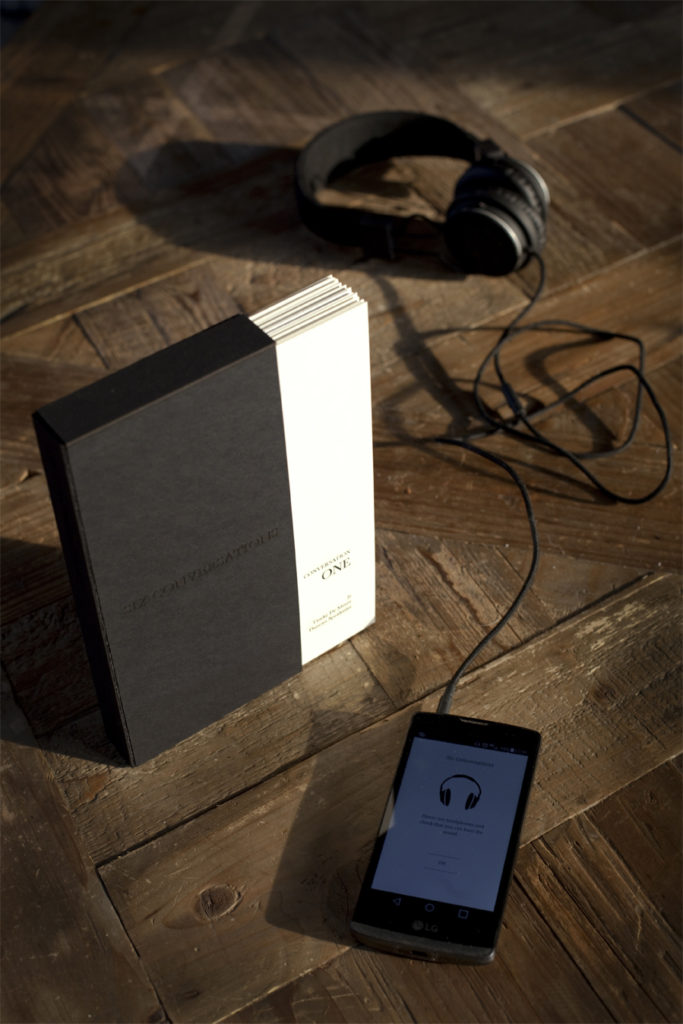 Credits
Created by Tineke De Meyer and Duncan Speakman with contributions from Sarah Anderson, Jessica Macdonald and Simon Moreton.
Risoprinting by Topocopy (Gent)
Software built with Appfurnace
Cases by Lasercut.be