2012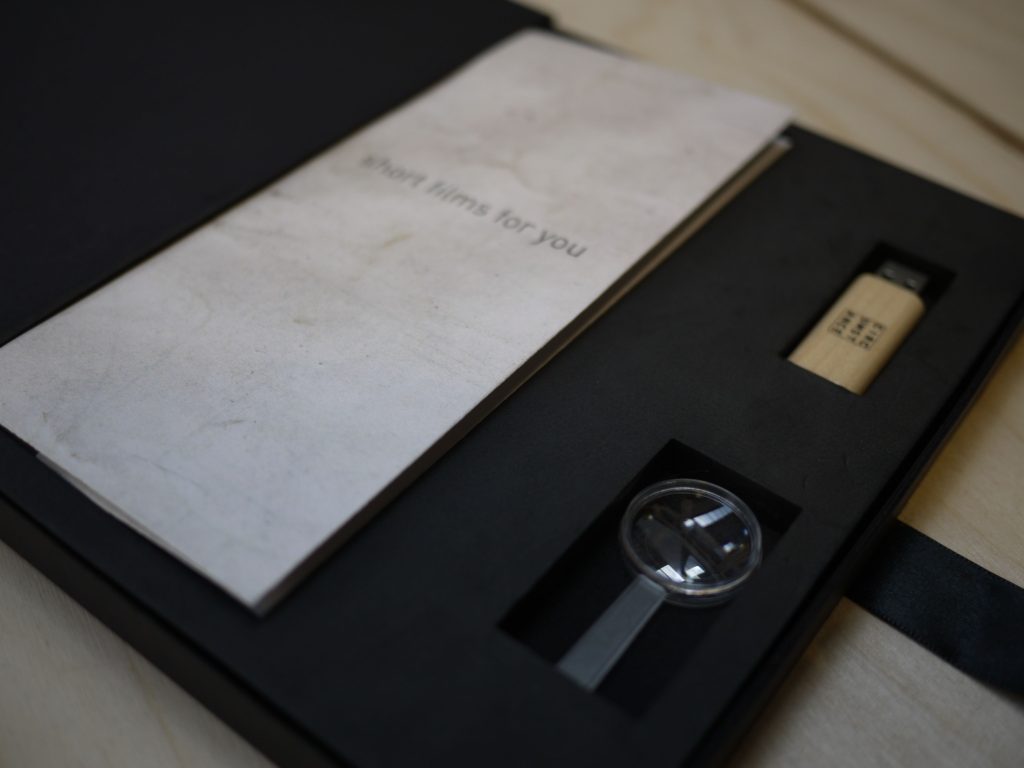 "Book becomes story. Documents from the book unfold, like devotional pictures in a bible: ghosts from the past. I move between the living and the dead. I hover between image and reality . . . Someone has thought this up, someone has made this, just for you" – Pieter Van Bogaert
Short Films For You is a collection of micro-experiences presented as a book with accompanying soundtracks and physical objects.
One experience may find you sitting alone in a cafe while observing a stranger, another may find you examining miniature photographs, another guides the fingers of you and a partner in a dance across the pages of the book. Each 'story' attempts to maintain a relationship between the sound in your ears, the place you are, and the object in your hands. The book has an MP3 player embedded inside it, headphones attached. Inside the book are different materials for each of the different experiences. A hand-made wooden box holds the book, headphones and a magnifying glass.
In 2015 a limited new edition of 50 copies was created for sale, each presented in a lasercut card case to replace the original wooden design.
The collection was created at Timelab in collaboration with artists from different disciplines, and the core of each piece was created through an intensive one week process. Tom Abba (UK) brought in a sense of early 20th century gothic literature, Els Viaene (BE) drew on her location sound recording practice. Reinout Hiel (BE) uses photography to create a fixed visual counterpoint on a moving bus journey, Yoko Ishiguro (JP) turned the book into a performance space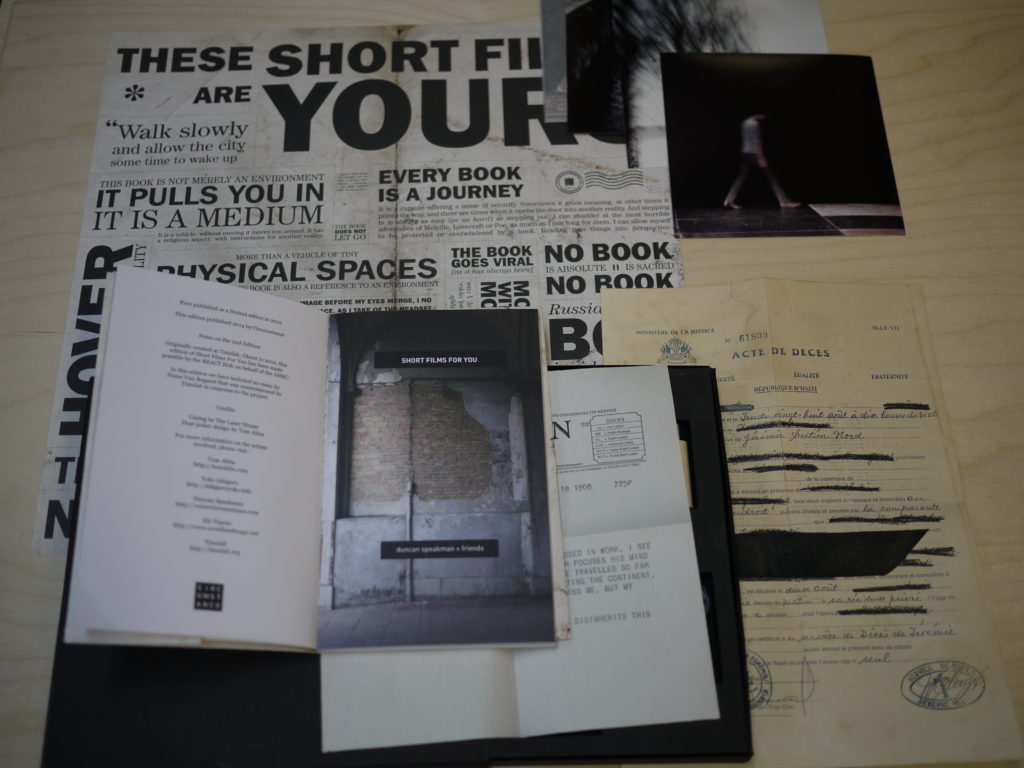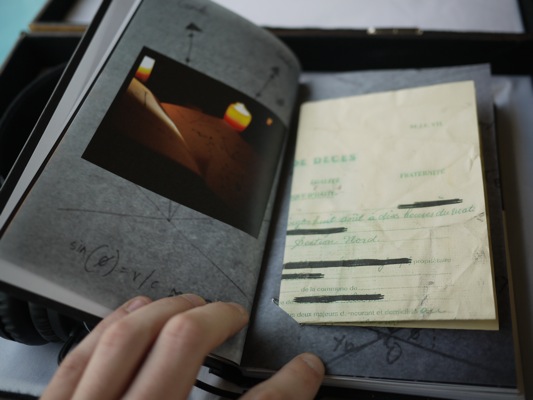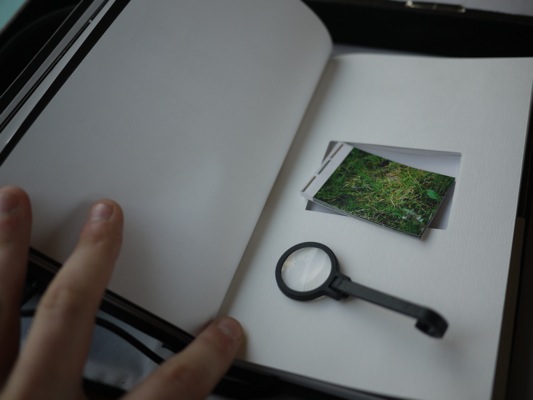 Credits
Originally developed in residence at Timelab, Ghent